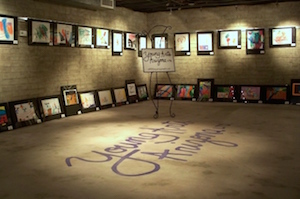 Young Arts Arizona
Young Arts Arizona Ltd is a non-profit organization that has been active in Arizona community since 1998.
Our contribution community is completely unique: We publicly exhibit children's art!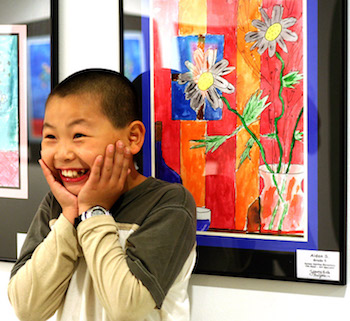 Young Arts' concept is to make kids feel good and confident about themselves. We provide the setting for at-risk children to create and exhibit art. They are given the opportunity to discover and express their creativity as an antidote to a life full of crises. When the children see their art, professionally framed on a gallery wall, it is a powerful way to celebrate and validate them, particularly those children who are troubled, challenged and therefore at risk.
Art making allows children to artistically express feelings around their life situations and conditions and it gives them a valuable outlet. By making art, children experience a situation in which they can do no wrong. Often, for the first time in their lives, they are able to succeed at something. Bringing children in touch with excellence in art influences their habits of mind and personal dispositions and helps them build the skills they need as balanced community members.
Young Arts reaches out to children (K-12) in all of Arizona, with focus on Maricopa, Pinal and Pima counties.
We aim to instill a positive self-concept by working with children who have severe and terminal illnesses, who are abused, detained, homeless, mentally disabled, poor, learning challenged, survivors of disaster, war and torture or in some other way at risk. Art helps children make sense of their world. Creating art and being celebrated and acknowledged for it raises their self-esteem, helps them heal and recover.
Our History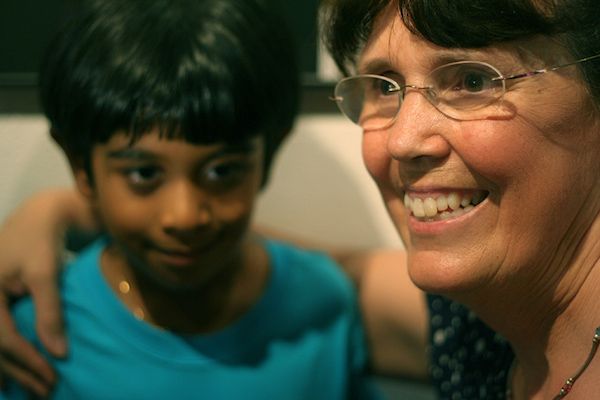 Young Arts Arizona Ltd. was founded in 1998 and is a community-based organization. Since our inception, we have been dedicated to the public exhibition of children's artwork with concentration on at-risk youth. The services Young Arts offers are unique in Arizona.
In 13 years, we have held over 600 exhibits in which more than 15,500 pieces of children's art are being and were displayed in Maricopa and Pima Counties. Our exhibits have reached an audience of almost 12 million. With this enormous outreach, we advocate for children's art in the Arizona community.
Collaboration
Young Arts work is based on collaboration with social agencies, schools and gallery venues. We receive children's' art from partnerships with 49 schools in Arizona, as well as 31 agencies. Our collaborating partners engage their kids in art making within their curricula and programs.
Young Arts frames and exhibits the pieces. We also conduct art workshops at agencies where none are being offered. Local artists serve as teachers and facilitators for these classes.
Click here to see a list of our collaborators.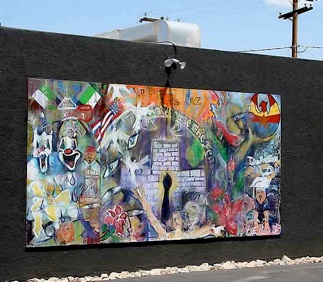 Our children's artwork is shown in 25 public galleries all over the Metro Phoenix Area and in Tucson on a rotating basis. We shows70+ exhibits per year. Young Arts exhibits children's art in public buildings that were not intended as galleries. In this way, large numbers of the community that perhaps would not seek out an art gallery experience professional art exhibits.
Young Arts holds public opening receptions at its home gallery Purple Space. Here the young artists can come with their friends and families and they are acknowledged and celebrated for their artistic creations. Purple Space enjoys a lot of publicity and is on Art Link's First Friday shuttle route.
Click here to see a list of our galleries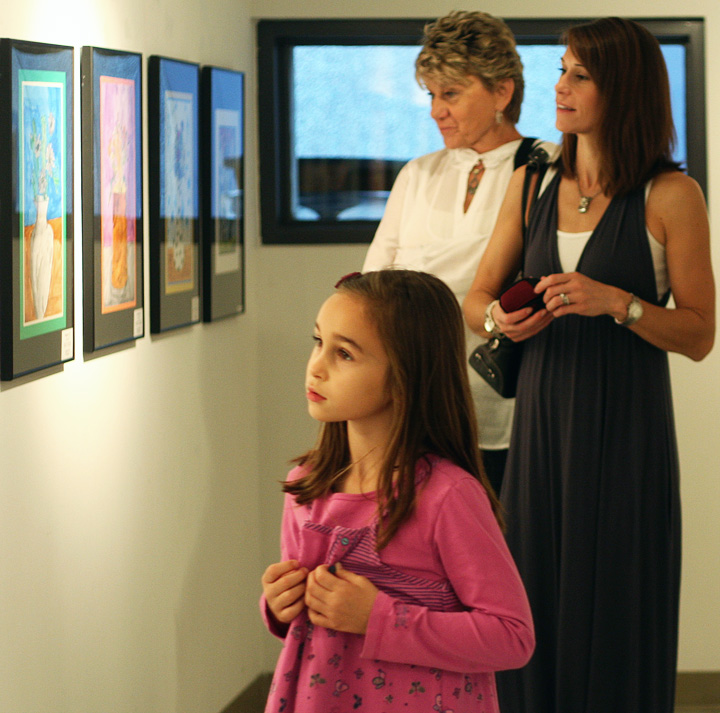 So many children have been able to develop a positive self-concept and identify themselves in a constructive way because they were free to express themselves creatively and were validated and acknowledged through the exhibition of their art.
Young Arts Arizona Ltd. is sponsored by these organizations